Rest in Peace Shihan Koyama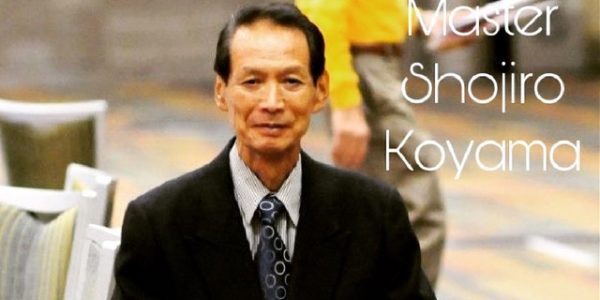 On behalf of the Koyama family, JKA WF America, Mr. Afkahmi, Nagatomo Sensei, and myself, we sincerely thank everyone who attended Master Koyama's Zoom memorial service. A special thank you to Master Yaguchi and Hiroyoshi Okazaki Sensei for attending. It was truly amazing to see over two hundred (200) Karateka family and friends attending on such short notice. It was wonderful to see so many people from JKA and ISKF, students and colleagues from Sensei Koyama's early years to as recently as 2019. It was, as Sensei Koyama's, son, Sosuke said, a karate community.
Master Koyama was indeed a gifted individual. He grew up in Japan, much of his childhood during the war. He did not speak very much English and did not have a lot of money, but with the help of an amazingly dedicated, hard-working group of students, he was able to build a community and teach the art of Karate.
Koyama Sensei established his dojo in 1964 and taught here in Phoenix until 2019, when he officially retired. He hosted the Western States Karate Tournament for 50 plus years, performed a karate demonstration at every tournament, and donated all the proceeds to charity. He also held a summer camp that started in various small towns and grew into one of the country's largest karate camps at Northern Arizona University. He invited one or more Karate masters as guest instructors to camps and the Western States Championships. In addition, Koyama Sensei established karate clubs at Arizona State University (ASU) and three local community colleges. He taught at ASU for over 30 years, helping to establish karate as a PE course for credit. He wrote several karate books plus other publications. In the karate competition world, he had many US National champions, teams, and many individuals on US teams for international competition.
This is just a snapshot of the man Shojiro Koyama - one of the true Karate Masters, an incredible person, and a family man. A pillar to society and to be admired by all.
Rest in Peace, Shihan Koyama, and you will be missed by all but never forgotten.
Ossu,
Chuck Coburn